Stitch your way to fun through the art of needlepoint.
Take your needlepoint craft to the next level with a seemingly endless variety of materials and classes for all skill levels.
From Hobby to Heirloom
With more than 40 years of needlepoint experience, our staff can help you to avoid potential hurdles that could hinder your needlepoint progress and enjoyment. Whether it's choosing the right projects based on your skill level and interests, selecting the best materials and tools, to providing instruction that will help you reach new heights, we want to help you create artwork you'll be proud to share with loved ones.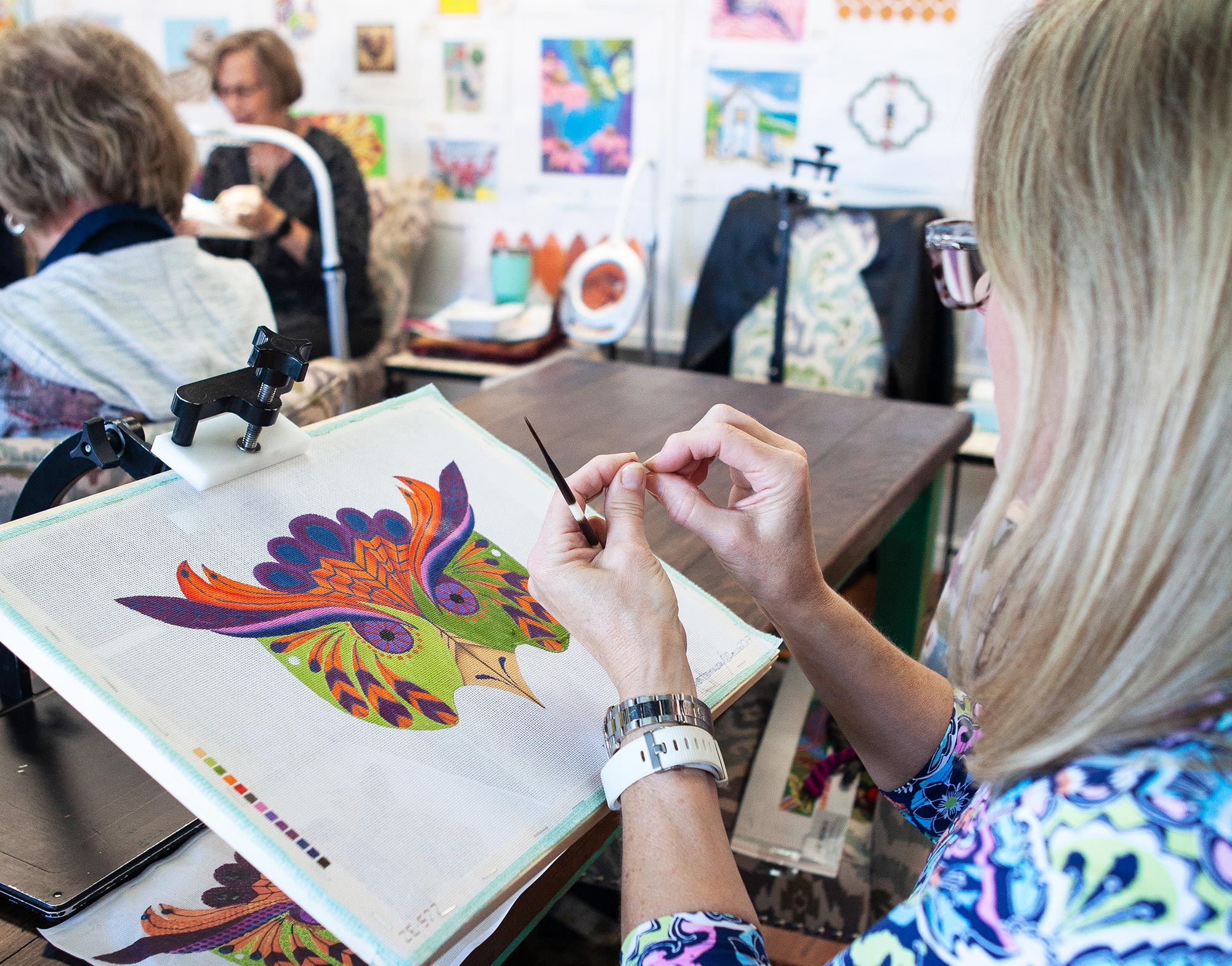 "I LOVE the Needlepoint Studio. This is my 3rd winter season that I have been a regular weekly stitcher in Vicki's studio. She is incredibly knowledgeable and probably one of the nicest people I know. I was a first timer at needlepoint and her patience and skills have resulted in my love of the craft. I have met many wonderful women in her studio and it is almost always full of happy customers. "
Online Store
We offer a treasure-trove of materials online to enable you to make your next masterpiece.
Our Classes
Develop your skills within a variety of engaging classes taught by local and national teachers.
Putting the happiness in handmade one stitch at a time.
With a passion for needlepoint that spans more than 40 years, our goal is to inspire and empower artists looking to develop their skills in this unique medium. At Needlepoint Studio, we'll help you progress with confidence by assisting you with project and material selection on-site, as well as mentor you through or engaging classes for all skill levels.
Enjoy a hobby of passion within a supportive community that will help you perfect your craft.
The Common Thread to a More Creative Life.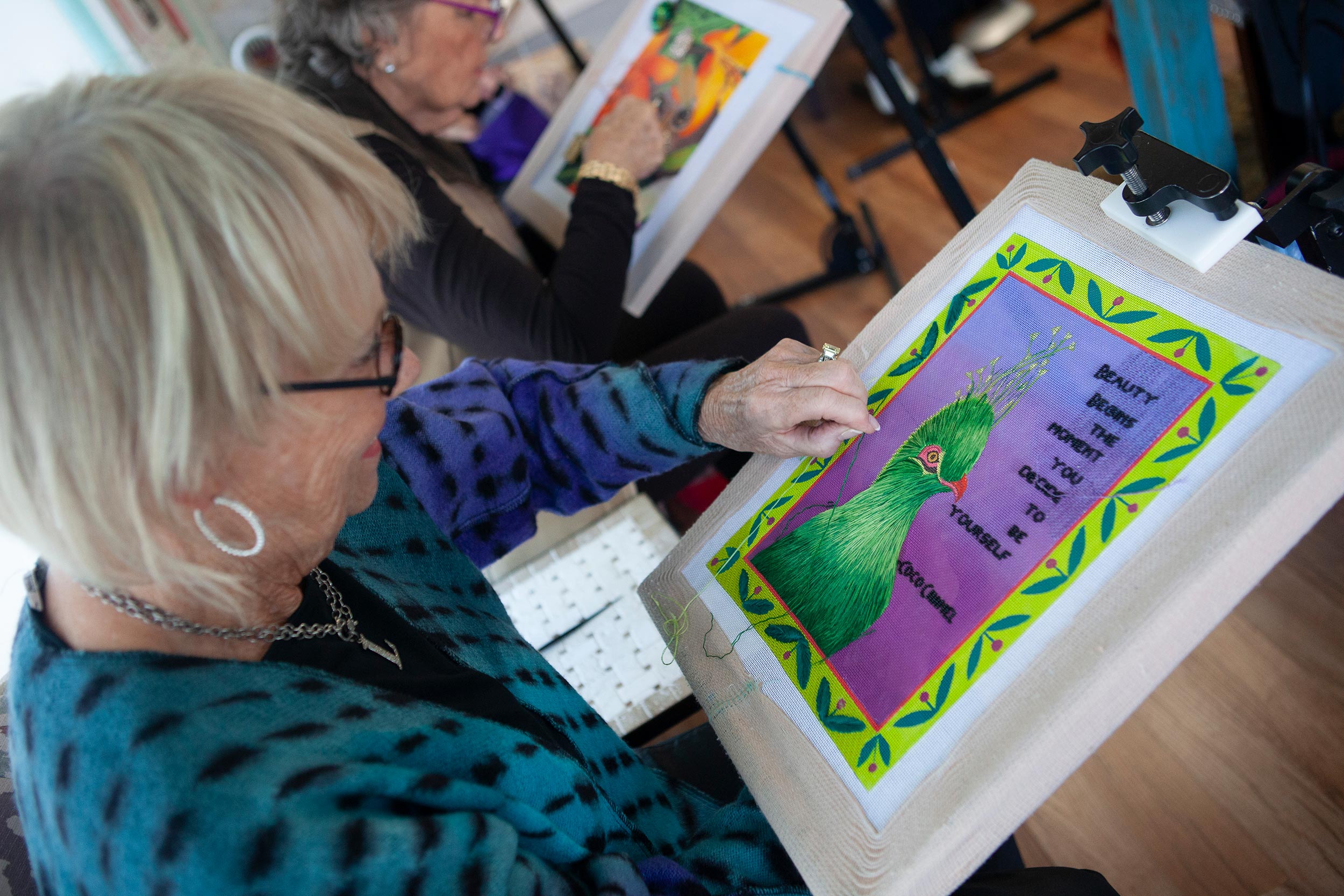 Needlepoint is a great way to relax a creative mind, and yet it provides enough challenge to keep you engaged as you advance your skills. Best of all, the act of giving away your handmade masterpieces as thoughtful gifts is one of the most rewarding feelings for an artist.
Start Crafting Today!
Enjoy a hobby of passion within a supportive community that will help you perfect your craft.
Address
7222 S. Tamiami Trail
Suite 108
Sarasota, FL 34231
Directions
Hours
Tuesday - Saturday: 10am - 4pm